House Holders Insurance In Dubai(Tameen) | Home Insurance Dubai
Dubai is an extremely safe city, and it's member states. But unpredictable things could bring about chaos. As a result, the House Holders insurance policy or Home Insurance Dubai comes for help here. The home insurance policy protects your home and contents against fire, burglary, and accidental damage. The Home insurance In Dubai (Tameen) policy provides reliability to the tenants or owners of the house, whether it is a house or a flat/apartment in a building.
There are two types of House insurances :
Home Insurance/House Insurance for Owners.
Home Insurance/House Insurance for Tenants.
1- Home Insurance/House insurance for Owners.
Home insurance or house holders insurance policy covers your home structure and non-movable structures. Such as your home, bathroom, and room from damages or perhaps losses that arise from unforeseen instances. House insurance could be expected by your bank. Similarly, building insurance could be demanded by the building to avoid loss of rent.
2- Home Insurance/House insurance for Tenants.
House insurance is the responsibility of the landlord. But your own house-content and personal belongings are usually your own responsibility. You require house content insurance to safeguard your own goods from theft and accidental damage because of man-made or natural catastrophes.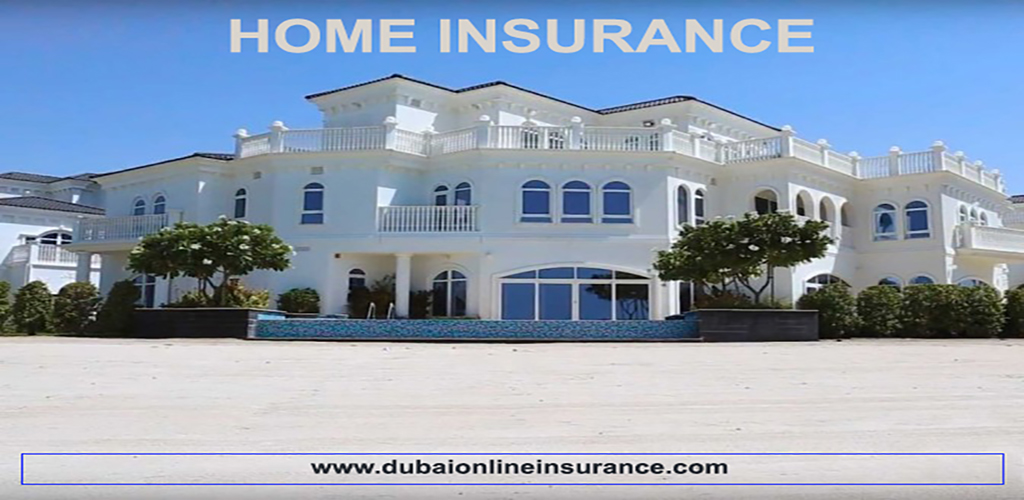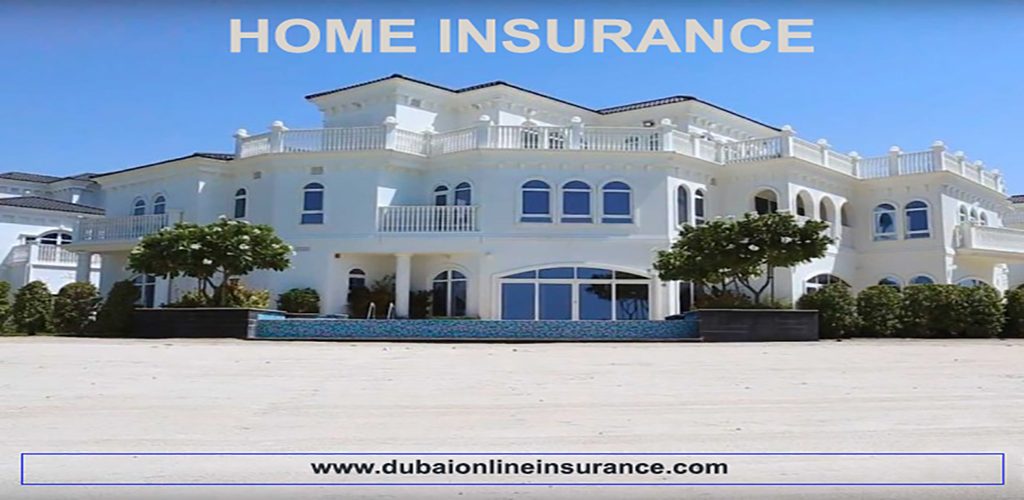 Why Home Insurance In Dubai Is Needed ?​
There are multiple reasons why you will need home insurance in Dubai. Injuries brought on by natural disaster, car accident or malicious purpose could cost you drastically. And what could become more serious than coping with the sensation of not securing your home when you'd a chance.
The carelessness of individuals for home insurance is more noticeable among tenants of Dubai who are residing in Buildings , Apartments Or Villa. This behavior is mainly because people think that they are living in a rented property so they don't need house insurance.
However, the building, apartment or villa may be insured by the landlord but the valuable contents of your home are not secure. Here are the three types of coverages that house insurance provides to people and these covers justify the fact that people should get their homes insured to keep them protected from any financial burden or even depression.


Building / Apartment / Villa Cover​
This covers the actual physical property or building structure and is a essential if you own a home, no matter if you live in it or rent it out.
Home Contents Cover​
This covers the contents of your house like furniture, household goods and equipment. It is suitable for both property owners, as well as tenants.
Personal Possessions Cover​
This covers your individual belongings and valuables like personal gadgets (your smartphone or laptop), jewelry, and other devices that may be carried beyond your house.
Main covers Of Home Insurance Dubai
Personal Things Covers: Whether you are on a residential home or abroad, Personal Things cover offers you satisfaction by defending your belongings.
Key Alternative Cover: Home insurance Dubai is in charge of a replacement device, hair, and secrets.
Insufficient Lease and Alternative Lodging: If your premises are uninhabitable because of this to reduce or harm. Then it gives an identical short-term lodging that has your loved ones and animals.
Products Temporarily Removed: It covers loss or injury to your house items, caused because of perils, while they might be temporarily taken off your house and shifted to other premises.
Optional Covers for Homeowner :
Fatal injury benefit.
Visitors personal items.
Occupiers liability.
Personal money & bank cards.
Domestic helpers.
Moreover, this insurance policy covers all the contents within the premises. That is, Jewelry, Electrical Appliances, Expensive Paintings, Artwork, and other items that the owner feels to be precious to him.
Meanwhile, this policy is more extensive which covers the building and its contents. Including owner's liability and also personal accident protection. In short, it is a life saver in case of any accidents.
Benefits of Home Insurance Dubai are as under :
Rent amount.
Personal belongings cover definitely up to the amount declared.
Fire, lightning, earthquake, ton, tornado, malicious harm, riots, hits, drinking water leaks, theft, etc. covered.
You can decide to insure your home helpers for an additional premium. Local help covers involve any costs sustained due to injury while on your premises.
House devices are not covered under fixing or for new.
House Insurance coverage requirements :
1- BUILDING VALUE (VILLA/ APARTMENT)
While filling up the form, always value your building based on the re-building cost. As insurance companies use this value at the time of a claim. The re-building cost is still under the purchase or selling price of the property. So costs at the re-building cost does mean you pay a smaller premium.
2- CONTENTS VALUE
Items found in your home and are typically 'immovable' objects. Such as your dining table, cabinet, mattress and kitchen appliances. Even though you don't have the exact costs, but you can give an approximate value of all the contents in your house. You can also add the cost of electronics and appliances.
3- PERSONAL BELONGINGS
When valuing your personal belongings you need to value your laptop, jewelry, watches and even clothes. As these things come in personal belongings. Moreover, If you do not know the exact value of the belongings, approximate value would be enough for a quote.
Home Insurance Exclusions
The above are the four exclusions in Home Insurance :
Unexplained Disappearances.
Unoccupied Home.
Destruction by Consent.
War or Civil Commotion.
Claim Procedure for Home Insurance Dubai
The steps involved in getting Home Insurance Dubai claim is as under :
Fire Brigade Report (In Case there is Fire).
Inform Police & Get Police Report.
Inform Insurance Company.
Provide Detailed Information About The Damages To Insurance Company.
Insurance Company Verifies Claim Request And Sends Its Surveyor.
The Damages get Reimbursed after the claim is approved.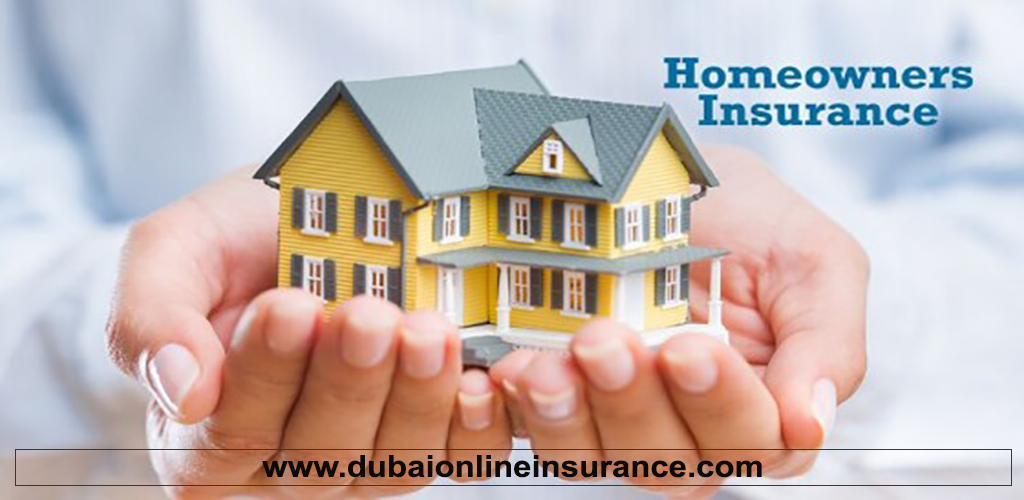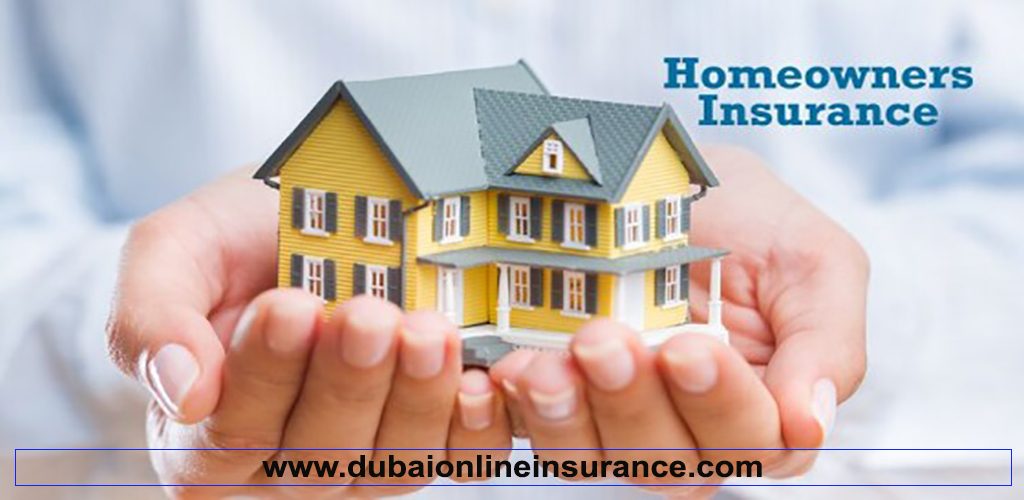 Cost Of Home Insurance​
The cost of home insurance is way less as compared to other types of insurances. The rates for building / apartment and villa are fixed. For example if the value of Apartment is Dhs. 1.5 Million and the contents inside are from Dhs. 70,000/- the premium would be Dhs. 1,250/- Per Annum.
On the other hand if a villa is insured with homeowners insurance, the cost would be more less. For example Dhs. 1.5 Million cost of villa construction and the contents are Dhs. 70,000/- the premium would be Dhs. 940/- Per Annum.
Keeping in view the cost of homeowners insurance in dubai, everyone must insure there homes. No one knows when an accident is going to take place. But if you are covered, it can help save a lot of money.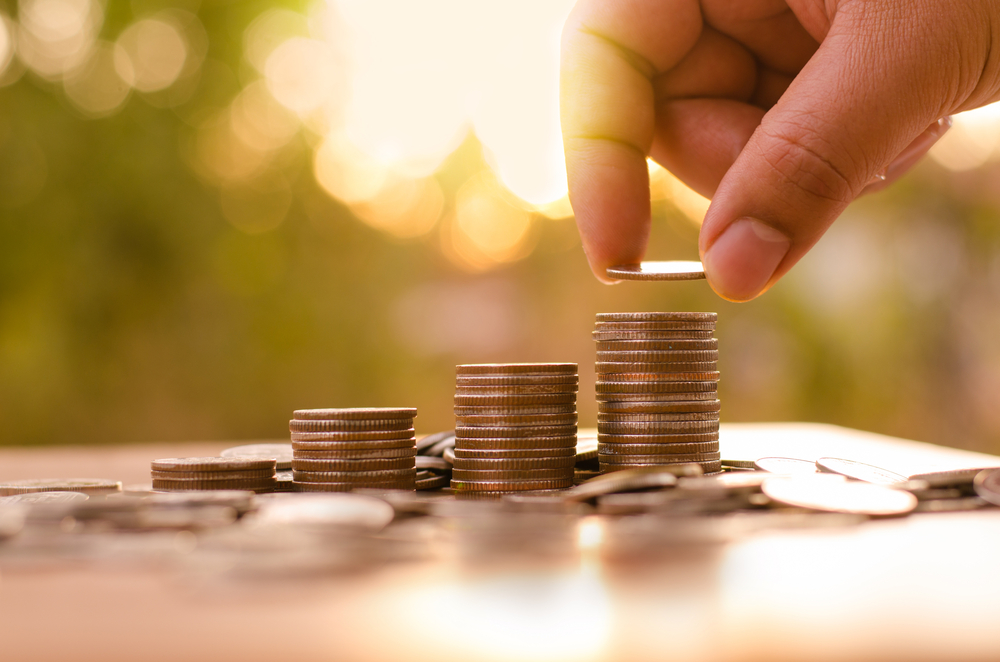 Documents Required For Home Insurance Dubai​
Tenancy contract copy Or Ownership certificate.
List of content inside the house what needs to be insured.
Other documents needed after accessing the cover required.
Our Services at Dubai Online Insurance
We undoubtedly provide top insurance services to our customers. Our professional team, however, can guide you according to your requirements, which you are looking for. So Get in touch with us, and you will find us as your best friends in the business.

Frequently Asked Questions (FAQ's)
For whom is Homeowner Insurance ?
Homeowner insurance is for people who have there own homes/villas/apartments and also for those who are renting the house/villas /apartments. People think that this insurance is only for owners. In reality it is for everyone as it can cater to everyones needs.
How can one get best home quotes ?
For Best Home Quotes few things are required. The Insurance company or insurance broker with which you are dealing. Proper guidance from the insurance agent about your requirements. Track record of your home. Proper evaluation of the contents that need to be insured. And this is how you can get the Best Home Quotes.
Are Home Contents Insurance included in this policy ?
Yes, indeed Home contents insurance covers contents in this policy on the requirement of the customer.
Is Home Insurance – Homeowner Insurance – House Insurance all the same ?
Yes, moreover, these are all names for one type of Insurance. Home Insurance – Homeowner Insurance and House insurance serve the same purpose; only people coming from different countries call it differently.
What information is needed to issue the Home Insurance Policy ?
For Home Insurance policy, primary information needed is details i. e the building from the walls, floors, plus roof. The insurance (Tameen) organization may also consider, amongst other things, the area of the house (it may be in the flood prone area). In order to calculate the appropriate rate, for the Amount Insured. Insurance companies will certainly look at any earlier claims made from the particular policyholder. The age plus general condition of the location. Some insurance companies also give discounts on insurance keeping the claim history in view.
We as an Insurance(Tameen) specialist, specialize in the following areas :
Contact Us:
Address: Al Khalidia St – Sharjah
Email : info@dubaionlineinsurance.com
Map
Call the professionals for further Information 050 717 9800.
OR Email : info@dubaionlineinsurance.com
Summary

Service Type
house holders insurance
Provider Name
Dubai Online Insurance
,
Al Ghanem Business Cente Sharjah,Al Khalidia St - Al Majaz 3,Sharjah- Telephone No.050 717 9800
Area
Abu Dhabi, Dubai, Sharjah, Ajman, Umm Al Quwain, Ras Al Khaimah, Fuijairah
Description
Home insurance Dubai or house holders insurance provides security to tenants/owners. Whether it is a Villa, House or apartment in a building.