Motor Insurance Dubai | Car Insurance In Dubai | Vehicle Insurance In Dubai | Auto Insurance
The Motor Insurance Dubai or Car Insurance In Dubai is compulsory in the UAE. There are a lot of vehicles in the UAE because of the Hot and Humid climate. One cannot imagine going from one place to another on a motorbike, bicycle or even by walking. The best mode of Transportation is Motor car.
Dubai Online Insurance has the best and cheapest motor insurance in Dubai. Insurance is also known as Tameen in Arabic. We provide all kinds of vehicle insurance quotes from renowned insurance companies in Dubai.

What is Motor Insurance In Dubai ?
Motor Insurance in Dubai is a significant aspect of everyday life in Dubai and other areas of the Emirates in UAE. There's always great deal of risk involved to persons and property. With associated risk in specific driving styles, behaviors and carelessness, traffic accidents can happen with no warning. No matter just how many precautions one takes. Insuring your vehicle can give you satisfaction in the event of any traffic accident. The UAE has made Motor Insurance Dubai compulsory and by passing a Federal Law. Regulation No. (21) of 1995, states that Vehicle Insurance is mandatory to get Motor Vehicle Registration.
Types of Car Insurance In Dubai
There are basically two types of car insurance in Dubai.
Comprehensive Car Insurance | Full Insurance | Loss, Damage and Third Party.
Third party insurance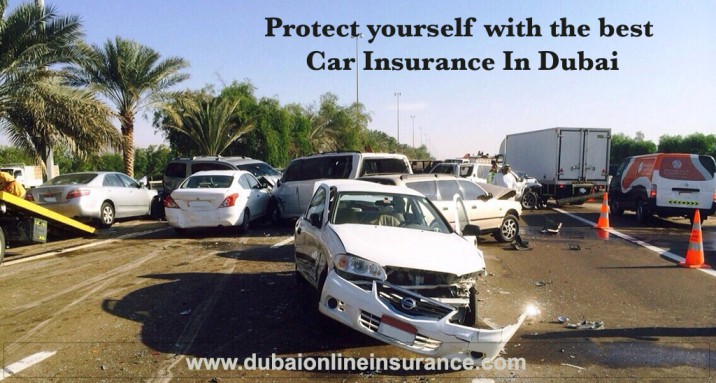 1- Comprehensive Car Insurance | Full Insurance | Loss, Damage and Third Party
This type of car insurance covers the insured vehicle in all circumstances. That is why it is usually called Full Insurance. For example; If your car is involved in an accident. Wether it is your mistake or the other parties mistake, the insurance will cover your car.
Even an accident to property is also covered by the insurance. For instance; if your vehicle hits a sign post, signal or footpath. The damage caused to the property will be paid by the insurance company and you will not have to bear the financial burden.
Only the excess or deductible has to be paid by the insured. In case the insured is at fault. Deductible/excess is mentioned in the policy according to the sum insured of the vehicle.
The covers already explained in layman terms, are also mentioned as above in official language.
SECTION ONE :
In short the Company undertakes to indemnify the insured for loss or damage to the vehicle, its accessories and spare parts whilst on it;
By accident or unintended collision or overturning accompanying when mechanical breakdown or consequent when wear and tear.
Fire, outside explosion, self ignition, super or thunderbolt.
By theft or theft.
Destructive act of any next party.
While being in transit ( thus including the reloading and unloading) by highway, rail, away from the coast waterway, lift or escalator, relating to the said transportation.
SECTION TWO :
Towards third party Liability. Specifically the company shall compensate the protected in the event associated with any sort of accident caused by or even arising out from the use of the engine vehicle, vulnerability to the limitations specified with this plan, against all sums which the covered by Tameen shall become lawfully accountable to pay as arrangement for.
Physical injury to anyone may be travelers in the particular vehicle other than the particular insured or maybe the particular car owner at the particular time of the incident and their families partner, parents, children and employees of the covered by Ins.
Damages for materials plus property, but except those possessed by the covered or even maybe the driver or property kept in trust or within their custody or control.
Third Party Insurance
Third party insurance is mandatory to be able to renew the vehicle in the UAE. Motor Insurance In Dubai covers liability against Individual injury/death and/or property harm.

Additional covers for Vehicle insurance in Dubai
PAB (Passenger Accident Benefit for Driver & Passenger) cover up to 200,000.
Agency Repair.
Oman Coverage.
AAA Roadside Assistance Coverage.
Natural Calamity Cover OR Natural Disaster.
Windshield Damage Cover.
Theft Cover.
Rent A Car.
Emergency Medical Expenses.
Personal Belonging Cover.
Off Road Cover.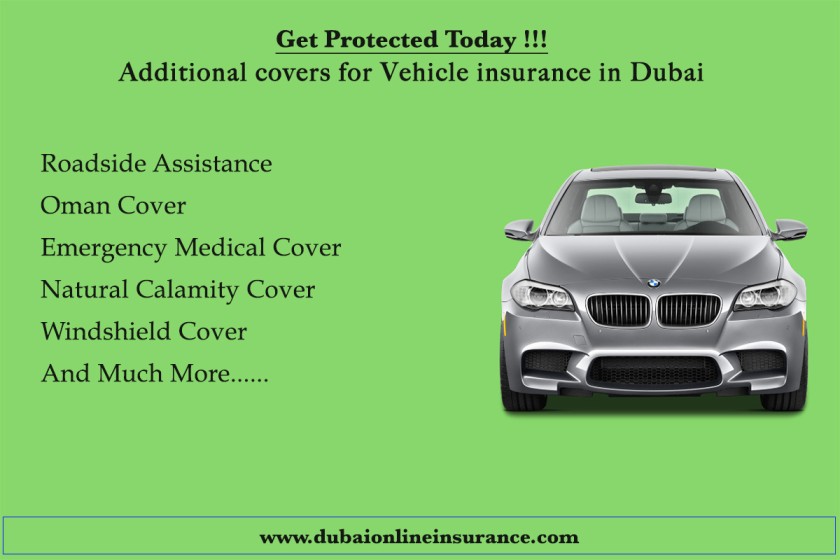 Our Services
Motor Insurance Dubai should not be taken for granted. As it covers your daily mode of transportation, so you can trust it with your loved ones. Tell us by filling the proper execution and our professional customer support agent will be pleased to show you until you are satisfied. Thus We have confidence in Trust and client satisfaction.
We provide quality to our client's and let them know in advance the fine prints mentioned so that they can trust us. This building of trust is very important to us as we also look forward to keeping our customers attached to us in every way possible. We provide all type of covers, whether it be Car's, 4wd's, Pick-up's, Van's, Coaster's, Buses, Truck, Dumper's, Excavators, etc…
We excel in providing competitive insurance rates to our customers and because of that we have a long-term relationship with our customers. Our customers know that they can find cheap coverages with us without negotiating on the coverage benefits. And this mentality keeps our customer's coming back to us again and again.
Purpose of Insurance
The main purpose of any insurance other than the compulsory requirement is to secure the asset or individual from any unforeseen or potential risk ; that might be an accident , fire , theft , sickness , etc . Anyone looking for coverage should always get themselves insured from someone he knows personally or he has an experience with them, and for sure "DON'T LOOK AT PRICE ONLY" because the main purpose of insurance is not fulfilled until the customer gets a good claim handling service from the provider after an incident. In short We provide tailored made coverage plans. So that the customer is satisfied. And he has a good know how about the Company he is going to deal with plus good understanding of the service itself.
We as an Insurance(Tameen) specialist, specialize in the following areas :
Contact Us:
Address: Al Khalidia St – Sharjah
Email : info@dubaionlineinsurance.com
Map
Summary
Reviewer
Joyce
Review Date
Reviewed Item
motor insurance in dubai
Author Rating





Product Name
motor insurance in dubai
Price
AED 650
Product Availability
Available in Stock