In today's fast-paced life, owning a car might make life easier in the UAE. However, obtaining a driver's license is insufficient. Car registration is mandatory in order to drive your car on the road. Moreover, it is a legal requirement in Sharjah and for all other Emirates in the UAE. The above information for vehicle registration renewal sharjah applies to all licensed drivers in the Emirate of Sharjah, UAE. Anyone who buys a new or used car must go through the process before taking it for a drive. Here is a brief overview of the auto registration process in Sharjah.
How to do Vehicle Registration Renewal in Sharjah (In Person)
Many people get chill's when it's time to renew there vehicles registration or mulkiya. It happens only due to lack of knowledge of the renewal procedure or not having enough time. So today i will give you indepth knowledge on how to renew vehicle registration in Sharjah. To register a Vehicle in Sharjah, few simple steps must followed. We will try to explain them clearly in few simple steps.
1 – Get the vehicle tested (Passing)
Before registration of any car, getting the vehicle tested from authorized authorities is necessary. It's called passing and is only done by Tasjeel in Sharjah. Passing is only necessary for all cars except brand new cars and cars which are less then 2 years. It costs Dhs. 170/- for private cars. For commercial vehicle the rates varies. The documents required are :
Registration Card / Mulkiya
2- Getting Insurance
After your car has passed, you now need to get Insurance for your vehicle. You can get Comprehensive insurance and/or Third party insurance. It all depends on what you prefer and how much you have to pay for the proper coverage. The documents required are :
Registration Card / Mulkiya
Driving License
Emirates ID
3- Registering your vehicle
In order to renew your vehicle registration card you have two options. You can either visit Tasjeel Center(Location added) or you can renew vehicle registration online. The person at the counter will issue you a new registration card after you have paid your vehicle fines and registration card renewal fees. The documents required are :
Registration Card / Mulkiya
Passing Paper
Before, when COVID did not exist things were very straight forward. They still are, but many people are not aware of the post COVID changes. Before, the registration could be done by visiting the Tasjeel center and getting the new registration card on the spot after paying the respective fees's.
But now you have to have COVID Vaccination done in order to enter Tasjeel or any other Government Office in UAE. However, if you haven't done Vaccination yet, Tasjeel has installed Kiosk machines outside where you can insert your Emirates ID and get the registration card/mulkiya printed within seconds.

Must read : If you have a Dubai Vehicle and want to Register your Vehicle registration renewal in Dubai.
How to do Vehicle Registration Renewal Online in Sharjah
We are living in the 21st Century. Everything is getting within easy reach, as it is said the world has become a Global Village within the palm of your hand. Internet has evolved the world and eliminated all the boundaries. UAE is one of the top countries in the world with fast technological developments.
Anyone can easily do vehicle registration renewal online in Sharjah by following the simple steps explained above including few more discussed as under :
Getting the Vehicle Tested (Same as discussed above)
Getting Insurance (Same as discussed above)
1- MOI
After completing the 2 steps above (getting the vehicle tested and getting insurance) you need to visit MOI website or MOI mobile application which is (tasjeel sharjah car registration renewal online) at the backend. By entering your Emirates Id details you will be able to perform various tasks online, i.e license renewal , vehicle registration card renewal , paying fines , and other services.
The customer can renew the vehicles registration card/mulkiya by simply paying through there credit card and will receive the electronic registration card on the application. Furthermore, the customer has to input there address details to receive the physical registration card/mulkiya at there doorstps or can go to the Kiosk outside Tasjeel where they can print the registration card/mulkiya by submitting there Emirates Id in the machine. These services are mainly for individuals not for companies.
Companies need to Visit Emirates Vehicle Gate website (EVG sharjah) , where they have to create login in order to renew there vehicles. And they can also input there address to receive physical registration card/mulkiya.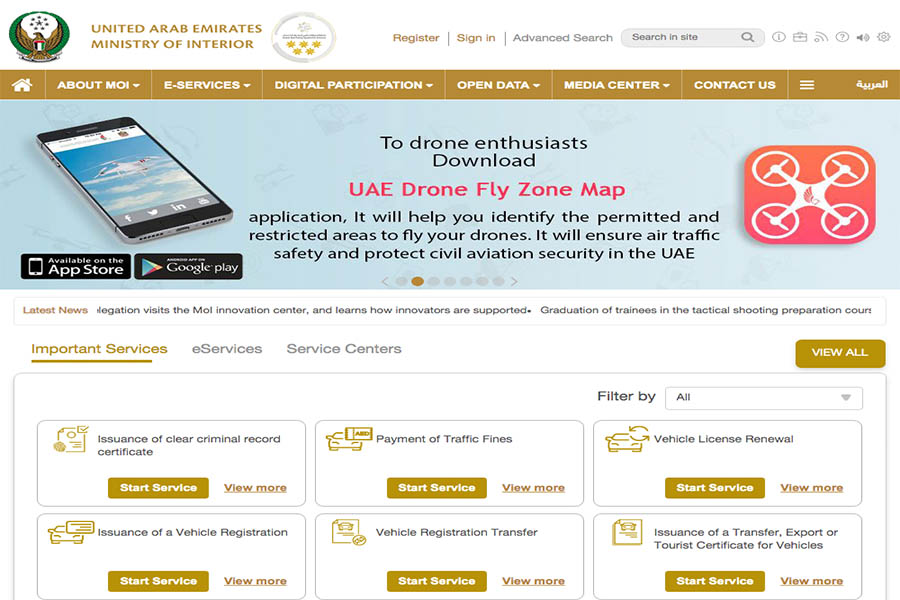 Brand New Car Registration Sharjah
Here's some good news for anyone buying a Brand new car. The vehicle agency/showroom is responsible for registering a new car in Sharjah. Therefore, if you are purchasing new vehicle, you do not need to worry about registering it.
Moreover, the registration process is simplified. The process of registering a new vehicle in Sharjah has never been simpler, as everything is handled by the agency / showroom. You can collect your car from the showroom and drive after the registration has done.
REQUIRED DOCUMENTS FOR REGISTRATION OF A NEW CAR IN SHARJAH
The following documents are required.
Emirates identification card, a copy of one's passport, and a copy of one's residency visa.
Automobile insurance.
Certificate of Vehicle Clearance (VCC).
Electronically add the mortgage (if applicable).
If the car owner is a diplomat, he or she must produce a current diplomatic identification card and a letter from the Ministry of Foreign Affairs.
Furthermore, to register your current vehicle in your business's name, you will need an official letter in Arabic, a signature endorsement, an authorization letter, and a copy of your trade license.
DURATION OF CAR REGISTRATION IN SHARJAH
The registration of a vehicle is valid for twelve months. Thus, following the initial registration with the auto agency, the automobile owner would have to repeat the process after a year. There is a thirty-day window during which all necessary maintenance and documentation can be completed. Additionally, insurance offer a thirteen-month coverage duration. But it is preferable to renew the vehicles registration card before the end of the registration card expiry date, as radars in Abudhabi , Dubai and Ajman impose fines on expired car registrations.
Vehicle Registration Renewal Sharjah Fees
The vehicle registration renewal sharjah fees has two parts. Tasjeel vehicle testing fees (Passing) and vehicle registration renewal sharjah fees.
Tasjeel vehicle testing fees is Dhs. 170/-
Vehicle renewal sharjah fees is Dhs. 400/-
Must read : How To Do Car Ownership Transfer In Sharjah.
Frequently Asked Questions
1- What Are Types Of Car Registration In Sharjah ?
Automobiles can be registered in an individual's or an organization's name. However, driving an unregistered vehicle will result in substantial fines and black points.
2- Is Registration Of New Vehicles and Renewal Of Old Vehicle In Sharjah Same ?
Renewal of car registration in Sharjah is pretty comparable to registering a vehicle for the first time. The only significant difference is that the brand new vehicle has to be passed after initial two-year term. However, other vehicles have to undergo inspection every year.
3- Is Sharjah RTA Car Registration in Dubai also ?
No, Sharjah has its own authorized automotive testing facility by the name of Tasjeel in Sharjah.
4- How To Register A Car In Sharjah ?
You have to visit Tasjeel vehicle testing center. After getting your car tested you can register your car online in the MOI mobile application. However, detailed information is given in the article above.
5- What Is Checked In Inspection Of Vehicles In Sharjah And How Much It Costs ?
You will need to attend a car testing facility for the examination (Tasjeel). This inspection will ensure that the vehicle is in good working order and will not pose a hazard on the road. Any problems with the car's tires, brakes, steering, suspension systems, chassis, or chassis attachments must be addressed.
AED 170 per evaluation is the cost of a car inspection in Sharjah. This means that you will have to pay the fee each time you visit the evaluation center. However, if the car gets failed, a retest will cost Dhs 50.
6- How To Renew Sharjah Car Registration Online ?
You can simply go to MOI website or MOI mobile application and search for renew vehicle. In that option you can easily renew your Sharjah Car Registration.
7- Where Is Sharjah Muroor Vehicle Registration Done ?
Sharjah Muroor Vehicle registration can be done at any Authorized Vehicle Testing Centers (Tasjeel) in Sharjah. Main location is Sharjah Auto Village Sheikh Mohammed Bin Zayed Road – E311 – Sharjah
8- What Are The Documents Required For Sharjah Car Registration
The documents required are a valid Emirates identification card, a valid driving license, current insurance, the old registration card and passing paper.
It is also required to check and clear any outstanding Sharjah traffic penalties before submitting for car registration.
9- How To Do Company Vehicle Registration Renewal in Sharjah Online ?
Individual Vehicle registration and Company Vehicle registration are mostly the same. After getting the vehicle passed by one of the Tasjeel Vehicle Testing Centers. The company staff must visit EVG website in order to renew the vehicle . MOI application is only for individuals or personal vehicles.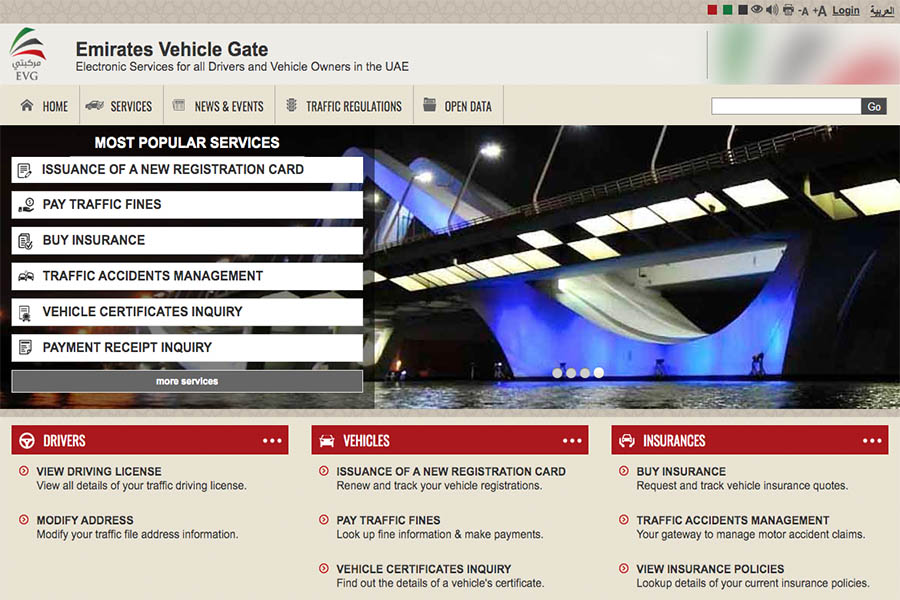 However, keep in mind saloon and 4wd's Testing centers are the normal Tasjeel Vehicle testing centers. For vehicles like Pickups , Coasters , Buses , Tasjeel testing center is located in Industrial area no.6 .
10- Fees For Car Registration Renewal In Sharjah
Car registration renewal fees is Dhs 350 – 400.
11- What Is Vehicle Registration Renewal Sharjah Timing ?
The Tasjeel Vehicle registration renewal sharjah timing is from 7am To 10pm. Kindly note ,however its mainly for passing , registration can be done online only except complicated cases.
12- How To Get Mulkiya Copy Online Sharjah
You can get it online on the MOI mobile application. However, you will still receive an original physical card at your doorstep after 4-5 days of renewal.
If you want the registration card/mulkiya earlier then you can go down to the Tasjeel center and find a Kiosk outside, where you can print your registration card by entering your Emirates ID in the machine.
===================================================================================
If you have any doubts, you may always contact Sharjah Tasjeel.
Driving an unregistered vehicle is a punishable offense. However, the authorities in the UAE have made the auto registration process rather painless as long as the proper procedures are followed.
Before you take to the road, educate yourself about Sharjah's traffic laws to prevent incurring any severe penalties or fines. Vehicle registration renewal in Dubai is also quite straightforward. To learn more, Visit Tasjeel website.
Our Services
Dubai online insurance has been in the insurance business for long. However, over the course of years, we have successfully devised many insurance policies for our clients. Get in touch with us to secure your Insurances. We also deal with all these insurance companies and other too. Online Insurance Quotes on our website are also available.
As an Insurance(Tameen) specialist, specialize in the following areas :
We provide other covers beside these, also if you have any queries feel free to contact us, and we will designate an insurance specialist to you who will guide and answer your questions. However, our fast, efficient, courteous team will be at your service.
Contact Us
Email : info@dubaionlineinsurance.com
Tel : 050 717 9800
Map