Third Party Liability Insurance In Dubai
The Third party liability insurance is one of the major insurance (Tameen) policy in Dubai and its member states in the UAE. In particular Constant developments in the Middle East has made this policy a must for every business that has to deal with physical products, constructions sector, real estate and the like. However, every insurance policy covers the Third Party Liability risk to some extent. But this being a specific policy only focuses on Third Party Damage with more benefits and increased limit of liability.

Somewhere along the human lifetime, on many occasions, each of us tends to be a little irresponsible and negligent due to reasons best left alone and unexplainable!
Therefore, being honest citizens and residents of UAE. We are all responsible for the damages caused by our careless and neglectful acts.
Liability can result from either of the following:
Tort/Common law/Sharia law – meaning – liability arising out of negligence (the pure road accident – motor car liability)
From Statute – indicating – liability arising out of a provision in a law (employer held liable under labor law)
From Contract – meaning – liability arising out of failure to abide or inadequate performance as per the signed and agreed contract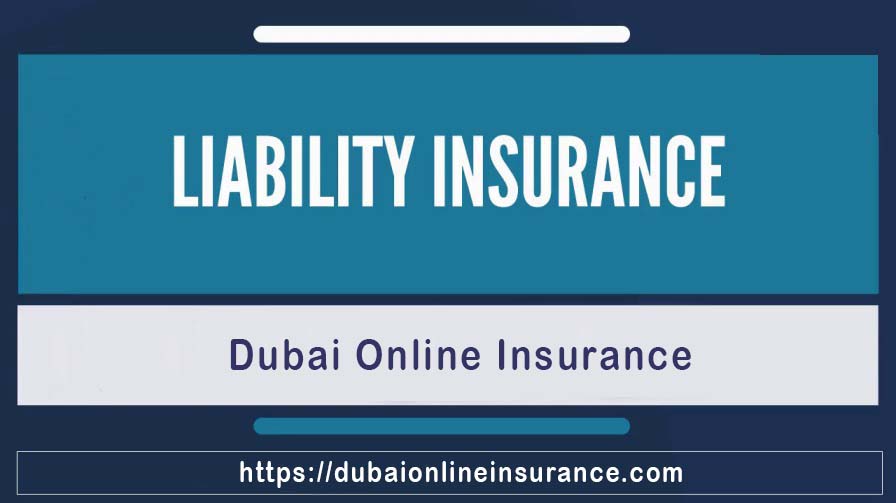 Types of Liability Insurance
At work, at home, or going about our everyday lives, the world can be full of the surprises, and you could find yourself faced with a lawsuit. It is a smart move to protect against possible legal challenges with a general liability insurance policy. There are four main types:
Public Liability Insurance
Product Liability Insurance
Third Party Liability Insurance
Employer's Liability Insurance
1- Public Liability Insurance
Dubai Online Insurance, UAE, can arrange a Public Liability policy that confirms its versatility by covering small offices to huge industrial facilities as per your requirement. Coverage to multi-locations and operations /services rendered outside your office/facility can also facilitated.
The extensions given below can be purchased additionally to strengthen your basic policy:
Foods and Drinks Extension – covers liability against any inadvertent adulteration in the foods or drinks offered to your guests in your premises
Tenant's Liability Extension – covers liability towards your landowner for any accidental damage caused due to your carelessness during the period of your tenancy contract
Landlords Liability Extension – covers liability towards tenants for any accidental damage caused due to the landlord's negligence during the contract tenancy period
The Insured covers an office in a building in a busy business district. Fire arises from the kitchen of the Insured, and got extinguished after causing the following damages.
Injury in the body to the guests inside the office – USD 150,000 towards compensation and medical expenses
Damage to the property of the guests inside the office – USD 10,000 towards damages
Loss & Damage to property of the Insured's property – USD 250,000 towards damages
Damage to the building being occupied – USD 450,000 towards repairs to the building
Fire spreads to the neighboring building – USD 150,000 towards damages
Being insured also incurs legal expenses of USD 5,000 towards defending the claim from the above parties
The Insured has taken a Public Liability policy for a limit of $1 Million with Tenant's Liability Extension up to $500,000. The policy had a deductible of $500 towards Third Party Property Damage, but 'nil' for Third Party Bodily Injury.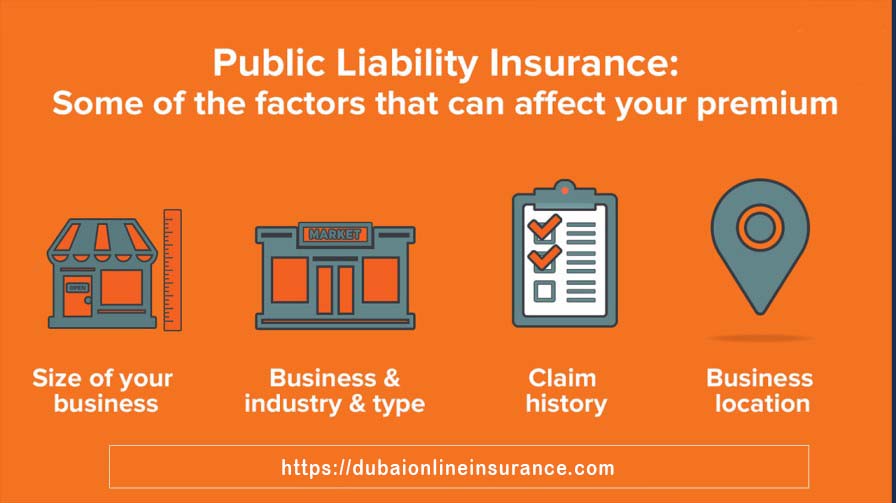 2- Product Liability Insurance
It has covered the legal (permitted by law) liability for accidental 3rd-Party property damage and Third-Party Death/Bodily Injury resulting out of use or consumption of a defective product being manufactured or distributed or sold by you. This subjection is generally excluded under the Public Liability policy, and hence a separate policy is required. Dubai Online Insurance recommends you to avail of this cover in association with Public Liability policy to protect your interest better.
The Insured has a Supermarket chain where he sells products of different manufacturers. The already insured person who has no information had stocked a consignment of contaminated meat that was consumed by completely different consumers resulting in hospitalization and other medical costs. Insured incurs liability as below:
• The claimants continue with legal action and claim compensation total of $1 Million for which the court awards $750,000 as compensation.
• Legal expenses of USD 20,000
In such a case, the claim gets paid in full up to the policy limits. The insurer may also request for a letter of subrogation from the Insured to proceed with the recovery of the suppliers of the contaminated meat.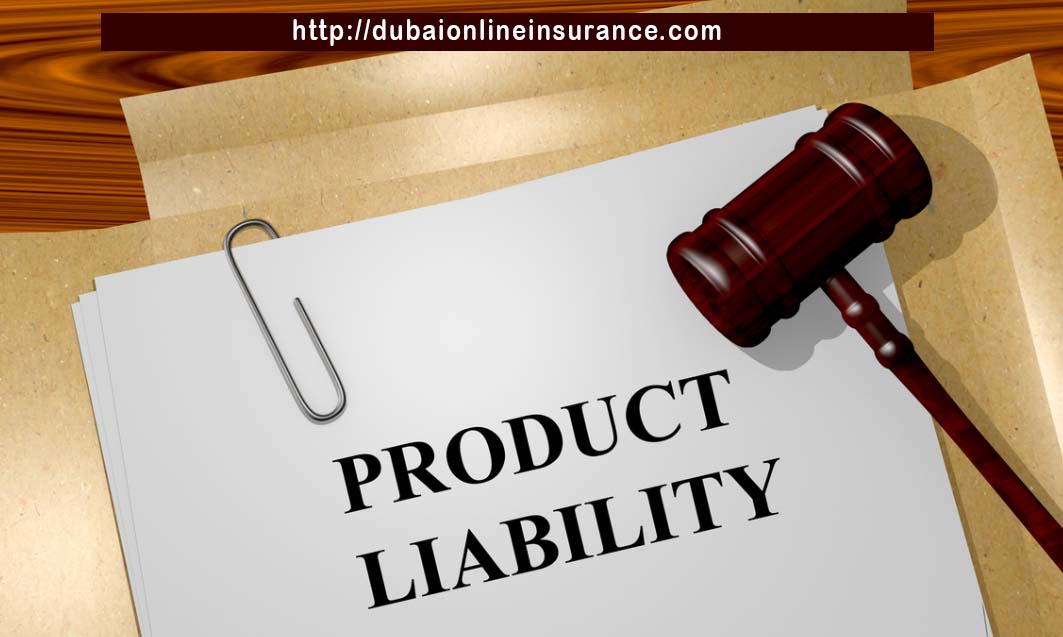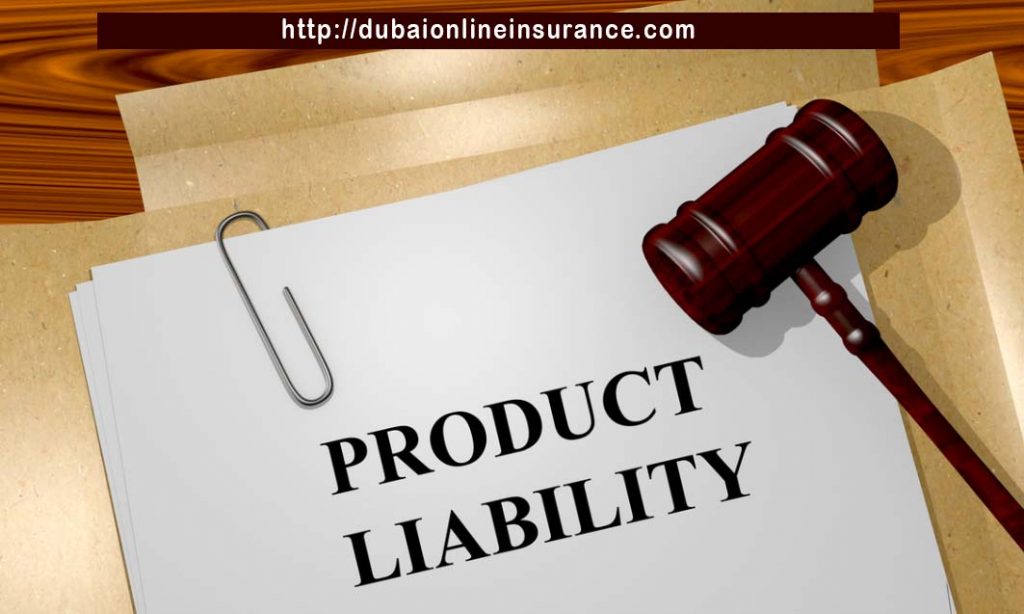 3- Third Party Liability Insurance
Third-party liability insurance with Dubai Online Insurance protects the insured from legal liability claims presented by third parties. Policies that insure against many types of liability, such as
The Legal Liability, the responsibility of one party towards another under the terms of the law. When the insured is set to be liable for injury or damage to the third party, the insurance policy will pay or repay on behalf of the insured.
The Third-Party Claims, where the insurer compensates the claim with the other party, called as claimant. The payments from the insurance policy, made to the claimant and not the insured.
4- Employer's Liability Insurance
The employer might become liable to his employee if due to the negligence of the employer injured at work. Dubai Online Insurance's Employer's Liability Insurance will defend the employer in such a case and will pay all amounts that the employer becomes legally liable to pay to his employee as compensation. Besides, it will pay for legal fees incurred in preparing a defense in a court of law. It is similar to Workmen's Compensation Insurance, as explained above.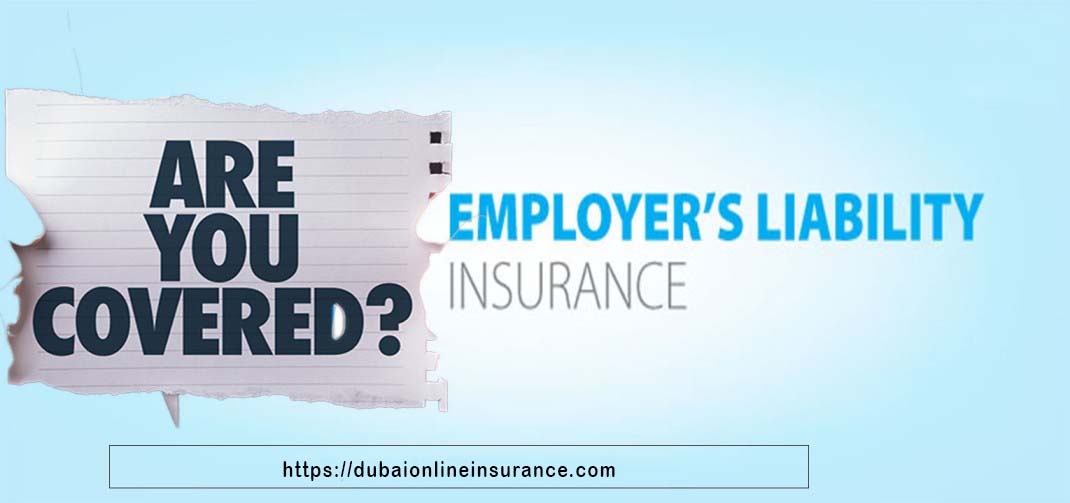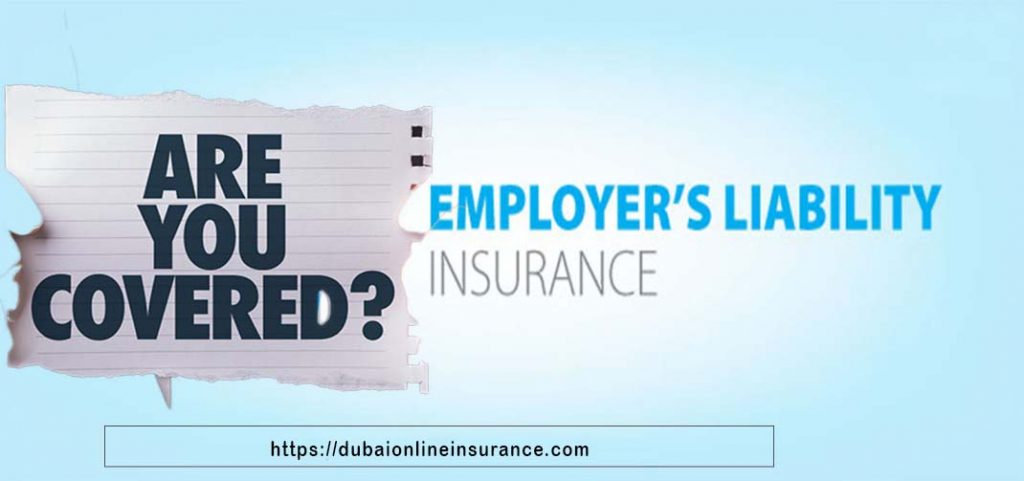 Liability Coverage
The covers that are included in Third party liability insurance in dubai policy are wide enough which covers every third person who does not have any relation to the business being carried out.Thus In Dubai, mostly Construction Sector, Developer / Real estate firms require this policy to secure themselves from any unseen risk.
Construction Sector coverage includes :
It Covers debris fallen on the third party due to any circumstances, may it be due to a storm.
Covers damage to any third party from excavators and other construction equipment.
Covers damage to property caused by moving equipment.
Developers / Real estate Sector coverage include :
Fire damage to the rented property.
Any damage arising due to the negligence of the third party's.
Storm and Floods.
For detailed coverage send us an email.

Our Services
We as a service provider, inform and educate about the product to the customer so that they totally rely on us and our services.
If you need Third Party Liability policy, then let us know and we send a professional to you who will guide you regarding the policy.
We as an Insurance(Tameen) specialist, specialize in the following areas :
Contact Us:
Address: Al Khalidia St – Sharjah
Email : info@dubaionlineinsurance.com
Map
Call the professionals at Dubai Online Insurance(Tameen) today. 050 717 9800