What is Jewellers block Insurance ?
A standard Jewellers Block insurance policy will grant coverage for a wide range of risks, tailored to your business. Because jewellery has high value, simple property insurance cannot afford coverage and protection for it. 
Therefore, Jewellers Block is a comprehensive risk insurance policy for businesses dealing with precious metals and stones. This policy includes High-value art and antiques. Retailers, manufacturers, and merchandisers of these products are exposed to the risk of theft, burglary, loss and damage to property.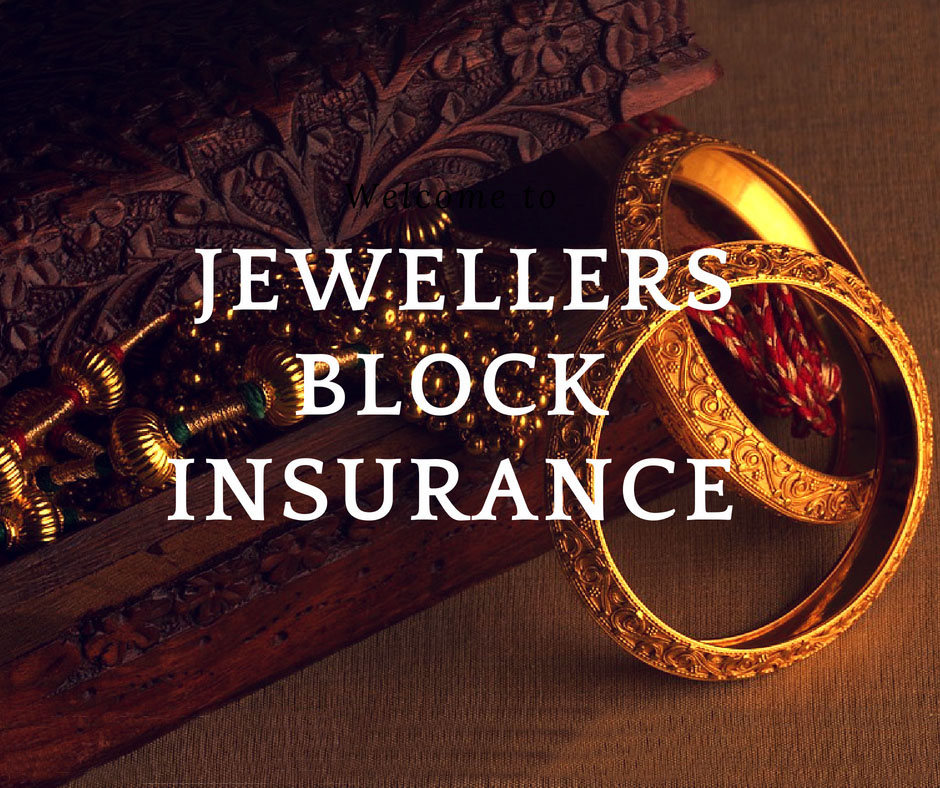 Jewellers Block
Jewellers Block was formerly developed at Lloyd's of London, late in 1880s by a diamond trader's clerk named Thomas March. He was concerned at the inability of his employer to obtain Insurance against theft. As he was friendly with one of the leading Lloyd's Underwriters. They devised the first Jewellers Block policy. Soon after an insurance brokerage bearing March's name was established. And It flourished to this day as one of the leading Jewellers Block specialist brokers in Great Britain.
Jewellers Block Policy
Business insurance is not a new idea. However, the awareness of the extent or type of covers available for different sectors is limited. For instance, as a jewellery business owner, you already know of the liability and business interruption insurance. You may also have Insurance for your store that includes furniture, computers, display material and other assets.
What regarding the actual goods/products that you sell? The jewellery itself ! Is there a policy particularly made for the jewellery industry? If this question is on your mind, then you need to chat with our team at Dubai Online Insurance about Jewellers Block Insurance. These are speciality insurance products which are not known to the conventional insurance agents and brokers. And you need an expert provider that caters to the jewellers' Block.
Hence, a single loss or damage to your high-value properties can have a significant impact on your business. Therefore, Jeweller's Block policy can provide you peace of mind knowing that you have the right protection from any future disaster.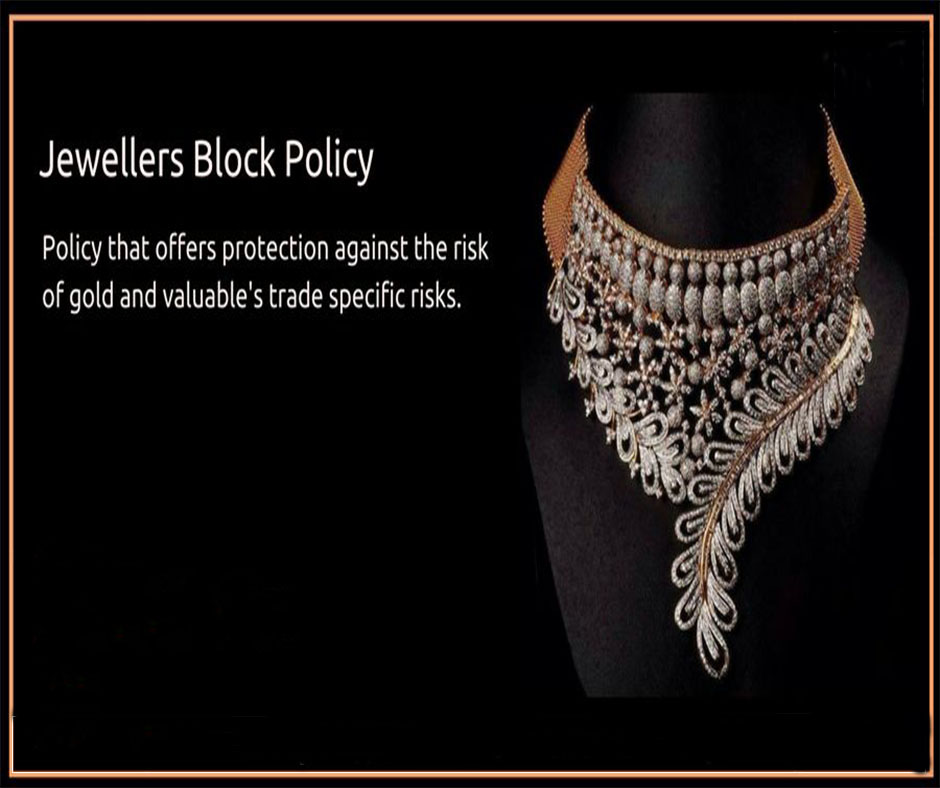 Coverage
Jewellers Block coverage in Sharjah will provide cover for all precious metals (like gold, silver platinum), gems and stones (like sapphire, emerald, diamond, ruby), and other antique or valuable items of the high cost.
Unexpected events like the following are also under the purview of this type of Insurance:
Theft, burglary, robbery and shoplifting
Substitution and accidental damage
Fire and explosion
Riot or strike, malicious damage
Theft, including shoplifting, burglary and robbery
Accidental damage
Business interruption due to fire, theft or other incidents
The property whilst it is on your premises, on loan or display in an exhibition, and in a transport vehicle. Terms and
conditions apply.
Consider an insurance policy that can be extended to cover property while in the custody of the insured's partners and/ or employees! Ask us about this type of coverage for your jewellery business premises and assets.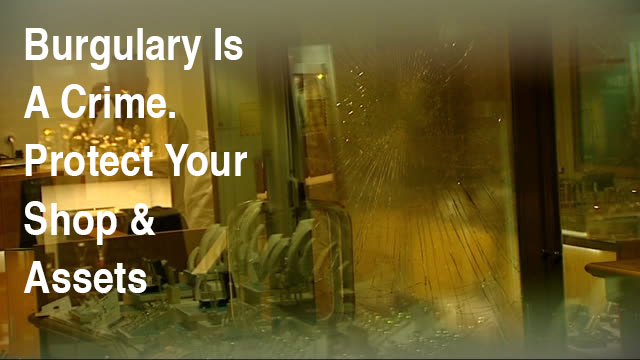 Exclusions:
The most important exclusions are
Employee Dishonesty,
Earthquake damage,
Hypnotism,
Lost stock,
Mysterious Loss or Unexplained Loss.
Most other exclusions can be bought back if required, or they are "common sense" exclusions.
Available Extensions
Coverage is based on stock at your premises. But may be extended to follow your stock almost wherever it goes, including:
Jobbers and out workers
Memo of Consignment to Other Jewellers
Bank or Safety Deposit Boxes
Commission Sales Representatives
Travel by Principals or Employees
Shipments
Trade Shows and Exhibitions
Personal Residences
While Worn
Jewellers Blocks Insurance Benefits
Jewellers Block Insurance policy benefits available on demand
Damage to stock worked on
Defective title
Theft by staff
Goods on memorandum
Professional indemnity
Goods in transit
Public, product and employers liability available
Stock wore by you or employees away from premises
Automatic extension for periods when more stock is available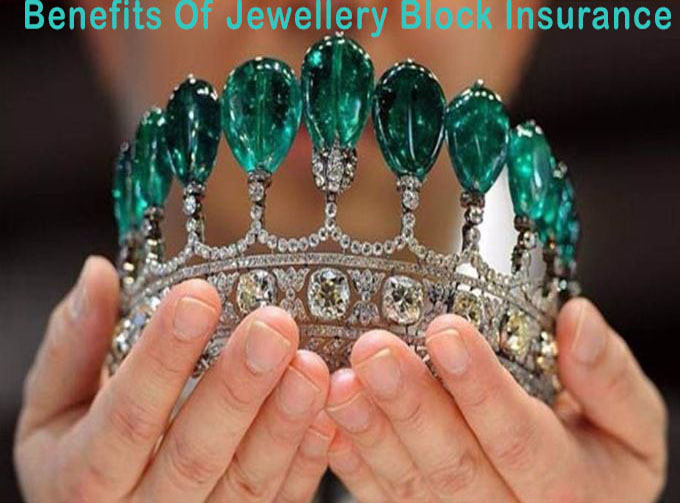 Do you really need an insurance broker ?
An insurance broker is most beneficial placed to judge your risks, clarify your questions and negotiate with insurers to get you the most suitable deal. You do not have to use a broker, but practicing one means that you're:
Not paying for the cover which you don't need.
Not paying for expensive overlaps across policies, and
Covered for all your risks and exposures.
Dubai Online Insurance Services , UAE, Can :
Present the best advice to assist in choosing the right policy
Negotiate the best terms using our buying power
Present a wide selection of reliable insurers
Offer you with alternative quotations and recommend the right one for you
Assist in selecting the right type of safe, alarm system and/or other security
Tell how warranties harm your rights in the event of a claim
Advice and lead you with claims
Assure that all legitimate claims are paid quickly and in a fair manner
For Your Security
Dubai Online Insurance Services Can:
Provide contact names of reliable suppliers
Check that equipment you are being given meets insurers' requirements
Check those alarm installers are authorized
Help you circumvent problems by discussing proposed changes to your security equipment. Or requirements for new premises at the planning stage
PRE-RISK SURVEYS
Dubai Online Insurance, UAE. Regularly conducts security surveys of retail, wholesale and manufacturing jewellers. To assist with assessing premises security and reducing the risks of loss. Dubai Online Insurance report's address:
Company operating history
Management expertise
Loss of history
Operating controls and procedures
Safes and vaults
Alarm systems
Books and records
CCTV
We as an Insurance(Tameen) specialist, specialize in the following areas :
Contact Us:
Address: Al Khalidia St – Sharjah
Email : info@dubaionlineinsurance.com
Map