Car Insurance is a must in the United Arab Emirates by LAW. No vehicle can come on the road without having insurance. Even if the owner of the vehicle has good driving experience , still without insurance you wont be able to drive your car on the road. It is only for the safety of the vehicle owner and others on the road. Getting Cheap Car Insurance Sharjah is the best thing you can do.
Car Insurance saves yourself from any accident or mishap on the road. On the other hand it also saves other people surrounding you which is known as Third party in insurance.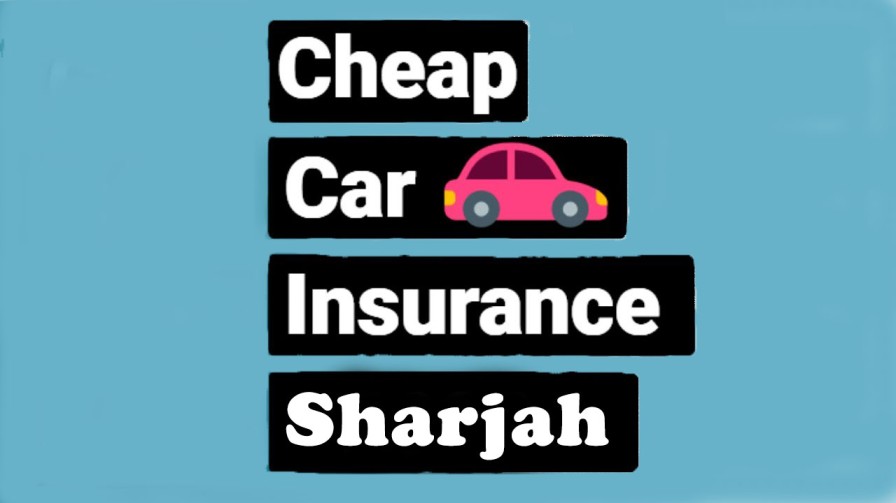 Best Cheap Car Insurance Sharjah
There are many companies providing Cheap Car Insurance but the best cheap car insurance is provided by the Insurance brokers in Sharjah. As they have many companies in there portfolio to choose from. Insurance prices ranging from Highest to Lowest all under one roof. Infact, everything can be done online now a days due to COVID-19 situation.

Types Of Cheap Car Insurance
There are basically two types of Car Insurances. Comprehensive Car Insurance and Third Party Car Insurance.
Comprehensive Car Insurance
This insurance covers both the parties involved in the accident. Additional Cover also includes Natural Calamity , Wind Screen Damage , Road Side Assistance , Burglary or Theft , Medical Expenses , Fire and other damages.
Third Party Car Insurance
It covers only the other affected party. It does not cover your own car, as it is also very clear from its name. Additional covers include only third party damages including Municipality Installations , Side Ways , Electric Light Poles , and other third parties. It can be called cheap car insurance.
There are certain things which can get you a cheaper car insurance quote.
1- Driver's Age
If the age of the insured is above 25 to 60 years, the insurance premium will be normal or regular. Below 25 years the insurance premium will be higher. It depends on the company , as all have they own rates for under age insurance.
2- Driver's License
A driver with a new license is understood as New inexperienced driver , so the insurance is always on the higher side. However, older license gets a cheaper insurance premium.
3- Car Model
An older car model has expensive insurance , as it comes under antique cars. Car models which are only 10 years older only get Third Party Insurance which is cheaper. Newer models have to pay more Insurance premiums.
4- Car Value for Cheap Car Insurance
The insurance premium is calculated on the basis of the value of the car. The more expensive the car is the more the insurance premium will be. So keep in mind if you are looking for cheaper insurances , get in contact with us. We always have very competitive insurance rates.
5- Claim History for Cheap Car Insurance Sharjah
Having a claim free history is a bonus. As it can get you closer to a more reduced Insurance premium. Always ask your insurance provider to get you a no claim discount.
6- Car Repair Options for Cheap Car Insurance Sharjah
There are two options related to car repairs in case of accident. Agency repair and outside repair. Agency repair is when a newer model car is insured and has an accident, it is sent to the Agency for repairs which is the car manufacturers garage. Outside Agency or Non- Agency is when a car is older and mets with an accident. The car is then sent to a normal garage for repairs. Normal garage repair is cost effective. Hence, it comes under cheaper car insurance.

Our Services
Dubai online insurance has been in the insurance business for long. Over the course of years, we have successfully devised many insurance policies for our clients. Get in touch with us to secure your Cheap Car Insurance in Sharjah. We also provide cheapest car insurance UAE on our website.
We as an Insurance(Tameen) specialist, specialize in the following areas :
We provide other covers beside these, also if you have any queries feel free to contact us, and we will designate an insurance specialist to you who will guide and answer your questions. Our fast, efficient, courteous team will be at your service.
Contact Us
Email : info@dubaionlineinsurance.com
Tel : 050 717 9800
Map