Public liability insurance means any liability towards the general public. This insurance is issued to a business. It protects the business owner, against any claims made by the Third party in relation to your business activity.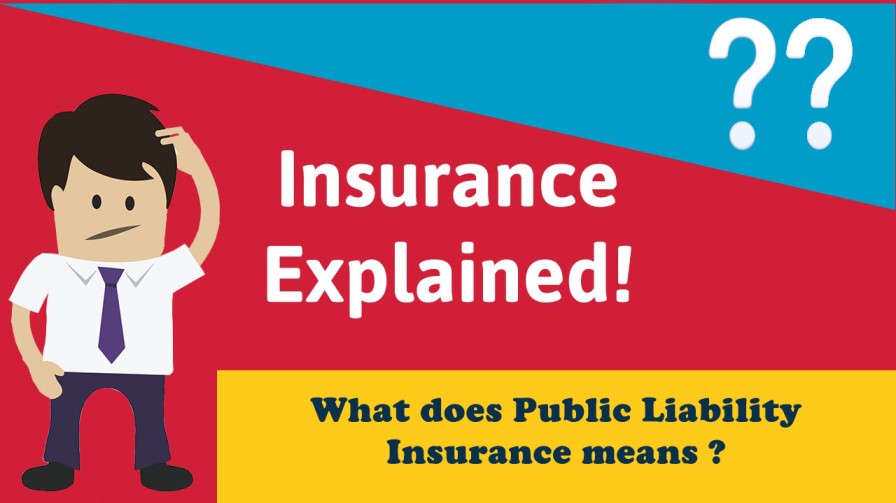 How does Public Liability Insurance protect ?
Public liability Insurance works for various businesses and industries. It basically saves the business from any legal claims , injury to third party , damage to Third Party property , and claims alike arising because of your business activity.
Claim arises due to various circumstances but one of the main factor is negligence. A customer might fall on the stairs due to an uneven surface or injure himself from a piece of metal in the store. Any sort of claims made by the Third Party qualifies to cover under this policy.
Its always better to keep yourself secure. Any business place where movement of individuals / customers takes place , this policy should be taken into consideration. Places like , Cafes , Restaurants , Malls , Shops , Offices , Saloons , etc should be covered with this Insurance policy.

What does Public Liability Insurance Cover ?
This policy has a limited coverage area. The cover included are as follows.
1- Third party bodily injury
Any bodily injury to a third party or general public is covered in this insurance. For example, a customer walks into your office and pulls a chair to sit. He injures himself as a metal wire cuts through his finger. Any claim made against the office will by dealt by this insurance policy.
2- Third party property damage
It covers any damages to a Third party property due to your fault or negligence. For example, you own a coffee shop and your employee by mistake drops coffee on customers laptop while serving. This claim will be covered by this policy.
3- Legal Expenses
Legal expenses are covered if you are held responsible for any damage to Third parties. In fact, the cost of hiring a Lawyer is also covered.
What is Not Covered under this policy ?
There are certain things which are not covered under this policy. They are as below.
Injury to you or your own employees.
Employees interacting with clients outside business premises.
Business sued by employee.
Work related injuries to employees.
Own property damage.
Types Liability Insurance In UAE
There are two types of Public Liability Insurance in the UAE.
1- Premises Liability
Premises liability insurance only secures third party in case of claims arising out of your premises. For example, a visitor at your store or office falling down or fire erupting at your store and spreading to your neighbours.
2- Work Away Liability
Work Away Liability is a risk that is secured by this policy. In case of claims made by third party arising out of your business activity. For example, a machine maintenance performed at customers place where staff damages the customers property or injury caused to third party while doing your business.

Our Services
Dubai online insurance has been in the insurance business for long. Over the course of years, we have successfully devised many insurance policies for our clients. Get in touch with us to secure your Liability Insurance in Sharjah. We also provide Online Insurance Quotes on our website.
We as an Insurance(Tameen) specialist, specialize in the following areas :
We provide other covers beside these, also if you have any queries feel free to contact us, and we will designate an insurance specialist to you who will guide and answer your questions. However, Our fast, efficient, courteous team will be at your service.
Contact Us
Email : info@dubaionlineinsurance.com
Tel : 050 717 9800
Map