If your car's registration renewal date in Dubai is closing by fast, then there is not much that you need to worry about. Vehicle Registration Renewal Dubai has become a hassle-free process. Thanks to technology and the government's ability to keep up-to-date with digital advancements.
This article will elaborate and talk about everything you need to know about Vehicle Registration Renewal in Dubai. And furthermore, would answer the most frequently asked questions about it. Let us start from the basics!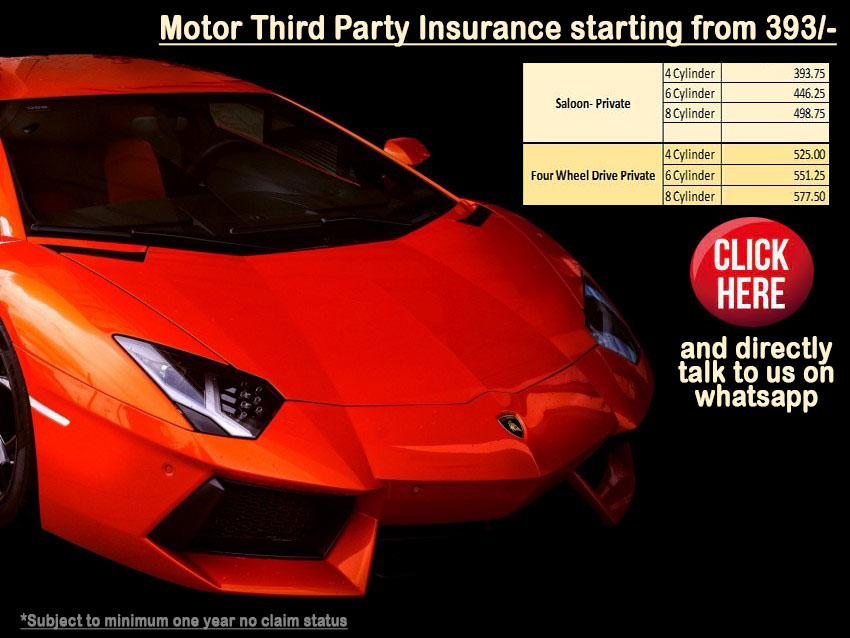 What is vehicle registration renewal ?
Dubai is one of the best cities on this planet. The reason behind that is that Dubai does not compromise on rules and regulations. The same goes for their traffic rules. The government is stringent to keep law and order maintained on their roads. Therefore, certain policies have been introduced to ensure the roads of Dubai are kept safe. One of these is the vehicle registration renewal policy.
Your car automatically gets registered when you buy it in Dubai from the dealer. But it requires a renewal of registration every year. After every 12 months of renewal, your registration has a grace period of a month to renew it. Your registration officially expires after 13 months. This can lead to penalties by the traffic police of Dubai. Depending on the time you've spent with an expired registration. Moreover, Citizens and residents can be fined AED 500, get their car impounded, or even lose their driving license.

Important things you need for vehicle registration renewal?
To get your car's registration renewed, you'll need the following important documents.
Your Emirates ID.
Your Driving License.
Updated Insurance Policy.
Former Registration Card or Mulkiya.
Certification of Passing the Car Test Successfully.
What is the procedure for a vehicle registration renewal in Dubai ?
To avoid the above-mentioned penalties and be on the safe side. Your best bet is to renew your vehicle registration as soon as possible in the grace period. Fortunately, the procedure is not complicated.
The first and foremost thing you would need to do is clear all pending fines on your car, if you have any. Once the pending dues gets cleared, you have to get your car tested by the RTA (Road and Transport Authority) testing centers. The test costs 170 AED.
Vehicle Registration Renewal Dubai requires a test every time your car is eligible for registration renewal. The test taken, is to ensure your car is free from any major faults. That may impact your driving ability and compromise road safety for other citizens. To clear the test, you'll have to make sure your car's main components are working fine. If your car fails the test, you'll have to get your car fixed and then get it tested all over again.
The registration renewal also requires your insurance certificate. If you don't have that renewed either, be sure to get it renewed first. Once you have all these documents lined up, you can finally get your vehicle's registration renewed. You'll need to go to the registration office with the necessary documents and pay for the registration renewal fee. Once that's done, you'll finally receive a new vehicle registration card, which will be valid for the upcoming 13 months.
Is it possible to renew your registration online in Dubai?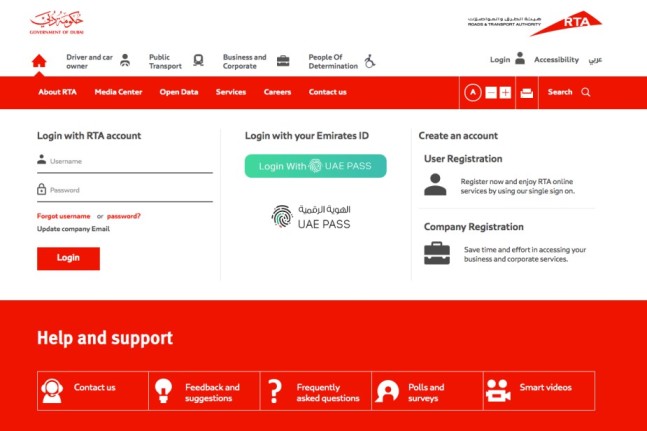 The UAE government is often applauded for its ability to keep up to date with modern-day digital advancements. As a result, the government recently introduced a better and easier way of getting your vehicle registration renewed online. This way, you will save your time from standing in long queues waiting for your turn. The online registration procedure is as follows:
1- Download the RTA App or Visit the RTA website.
Once you have all your scanned documents with you, download the RTA app on your phone via Playstore / Appstore or visit their RTA official website to request a registration renewal.
2- Log in and fill in all the necessary required info.
The form will require the necessary documents. Upload them through your phone or computer and pay the renewal fee online through your card.
3- Get Your registration card.
As soon as you submit the form, the RTA would ask you about the delivery method. Upon confirming and in about five working days, your new vehicle registration card will be delivered to your doorstep through the courier service.
Benefits of vehicle registration renewal in Dubai ?
The Vehicle Registration Renewal Dubai law offers benefits to the citizens and the state as a whole. Here are the top three advantages of renewing your vehicle.
1- Your Safety.
As a citizen/resident of Dubai, the first heavy benefit you get out of this is your own safety. The law requires your vehicle to be safe for you to drive. That is why an authorized test is mandatory for registration renewal.
2- Law and Order.
As we mentioned before, the government cares about its citizens /residents and implements laws that benefit both the state and the people in the long run. The Vehicle Registration Renewal in Dubai has also made the procedure easier by setting up online registration.
3- Decreased Road Accidents.
Since Dubai vehicles go through a test every year. The probability of road accidents due to technical faults falls to almost zero. Furthermore, the owners of the vehicles get regular repairs every year, minimizing vehicular negligence and maximizing road safety.
Conclusion
To conclude, Keeping the above-stated benefits in mind. It is safe to say that Vehicle Registration Renewal's policy in Dubai is a great way of ensuring citizen's/resident's safety. Furthermore, the government has taken necessary steps to make the procedure easier for their people.
Through an application, you can get your new registration card delivered at your home. As for Dubai citizens, who delay their registration renewal. We advice that they get it done before the grace period ends. Or the police will likely impose heavy fines and penalties on the caught offenders. So, to be on the safe side, it is best practice to comply with the rules.
We hope this article answered all of your queries regarding Vehicle Registration Renewal Dubai.
In short, if you are eager for vehicle registration renewal in Dubai, then you need to get in touch with us. We at Dubai Online Insurance have your back.

Our Services
Dubai online insurance has been in the insurance business for long. However, over the course of years, we have successfully devised many insurance policies for our clients. Get in touch with us to secure your Insurances. We also deal with all these insurance companies and other too. Online Insurance Quotes on our website are also available.
As an Insurance(Tameen) specialist, specialize in the following areas :
We provide other covers beside these, also if you have any queries feel free to contact us, and we will designate an insurance specialist to you who will guide and answer your questions. However, our fast, efficient, courteous team will be at your service.
Contact Us
Email : info@dubaionlineinsurance.com
Tel : 050 717 9800
Map